What is a Military Caring Church (MCC)?

A Military Caring Church is one that welcomes those in active military service, guard, reserves, veterans and their families. These churches are committed to providing spiritual support and practical care to all military members and seek to exemplify Paul's command to his friends in the young church in Rome:
"Be devoted to one another in love. Honor one another above yourselves…Share with the Lord's people who are in need. Practice hospitality." (Romans 12:10-13)
Link to Military Outreach home page Here
Knox in action:
Today we moved Frank a USMC Veteran into his new Wheaton home. Frank served active duty in Desert Storm and Mogadishu.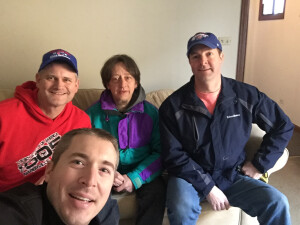 Truly Frank is a hero for his service and dedication to our country.

We were able to deliver a bed, dresser, nightstand sofa, bathroom and kitchen essentials. Some items were donated and others came from MSHV. It was a privilege to serve Frank today and we look forward to helping other heroes from the MSHV.