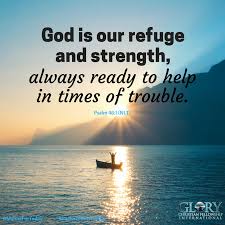 We here at Knox Presbyterian Church want to reach out in faith with hope and support to our church community and the broader community at large. We were not made to do life alone, we were meant to live in community, together, even in this time of social distancing. We want to provide you with care and support to help you and
others as we all walk through these uncertain times, each in our own way.
We continue to worship together on Sunday mornings at 9 am via Livestream. This worship service is recorded and available anytime HERE as well as past sermons and devotions. We are also offering a Saturday 5 pm Vesper Prayer Service. Check out our calendar of events on Saturdays for more details.
Update November 18, to adhere to new state restrictions that follow Tier 3 Mitigations, meetings of any size at Knox are suspended until we move back into Tier 2. We will keep you updated here as restrictions from the state continue to change.
Knox has approved having the Blood Drive continue their important work at Knox. Many factors were taken into consideration to allow this to continue. A few of these factors are: the governors distinction of this being an essential service, the critical need for donations and the strict protocols that Heartland follows.
We have a Facebook page HERE to keep you updated with all things Knox and sometimes fun stories and comments to make us smile & laugh!
Here is our kids Facebook page dedicated to our youth and young children. Erin Hartman, our Director of Children and Family Ministries, updates this page daily with fun activities, books she reads to the kids and great resources shes found. You will also see Jenna Goeringer, our Middle School Leader, sharing videos for both our JAM and G3 groups.
Knox Updates
In person worship has moved back online due to state health protocol reducing group size to 10 or fewer.
Worship & Small Group Protocol - on pause for now 12/04/20 this continues
Knox welcomes you back to in person worship as soon as we can! We are excited to see those of you that are looking for an in person option and also look forward to continue to worship with he hundreds of you that join us every Sunday morning at 9 am with our online streaming service.
Registration is found by clicking the register button on our home page. Registrations for Saturday & Sunday worship will open the Monday prior to that weekend.
Knox groups of 25 or fewer can also meet in the building. The restriction for room usage depends on the capacity limit of each room. A document with room capacity is HERE. Please remember that currently Knox capacity is 25 even if the room, like our Sanctuary, can hold more with 6' distance.
Video - what can I expect when I come into Knox? See our video of our protocols in action
You must register online before coming to Knox. Worship registration is posted the Monday prior to the weekend services. Your group registration will be sent to you by your group moderator.
You can reserve your group indoors or outside by emailing our Facility Manager, Ron Mobley. A document with room capacity limits can be found here. The number of people that can fit a room while maintaining 6' protocols determines the room your group will be able to use
25 or fewer people outside on Knox property can be reserved
25 or fewer people in Lehman Hall or the Sanctuary
All who enter the building need to wear a mask
Enter Knox through the front doors on Catalpa
Utilize the hand sanitation station before checking in
Everyone either for worship or a group event should check in before proceeding to your designated room or Sanctuary
No food is allowed in the church or during the gatherings inside or outside
Thank you for following Knox's guidelines to help keep the church community safe.
If you need assistance please call the church office 630-615-4324 or email
Update from Cash Management & Stewardship Council
The financial statements through August reflect that Knox Presbyterian Church is in sound financial shape. Our typical monthly financial report might end there, if not for the sudden appearance of the pandemic that has us sheltering in place. As this pandemic has impacted our worship as well as our daily work, social routines, and even grocery shopping, it also may have a financial impact.
The impact of the COVID-19 virus likely presents two financial challenges to Knox this year: the amount of pledged and unpledged receipts and the timing of those receipts.
Amount - many members of our congregation may face job losses or other financial challenges in the current environment, and this could impact the amount of pledge receipts.
Timing - Roughly 60% of pledged giving is received via the offering plate. The lack of a physical offering plate may delay those receipts but Knox will still need to meet their payroll and mortgage obligations which could be a timing mismatch between receipts and payments.
In response, the Stewardship and Cash Management Council is taking the following actions:
Monitoring Knox's cash flows as closely as possible and keeping our Session appraised of our status.
We encourage you to consider to either mail in your pledge or give online through our website. This will alleviate the timing issues mentioned above. If you need help setting this up call Michal Baker, our Financial Administrator at 630-615-4301.
Secured a short-term loan through the Paycheck Protection Program under the recent CARES Act passed by the Federal government
Some of the more experienced members of our Council have reminded us that Knox has faced challenges in the past, and the congregation has always risen to the occasion. These are challenging times, but we are optimistic that Knox will pull together and emerge stronger than ever!
Help
I Need Help
During this time while we are not able to be together, we are committed to continuing in our mission of serving and caring for one another. This may look different for different people. You may want someone to pray with you over the phone and offer encouragement. You may need additional resources if quarantined. Whatever it is, please reach out. We want to support you.
We can be together while apart through serving. We very much want to hear from you! Our pastors, Deacons, Stephen Ministers are available by phone, email or video chats. Please email us to set up a meeting or time.
I Need Prayer
It's important to walk with you through the ups and downs of life with others. Share your prayer requests with us, and let us walk with you. Email
Stephen Ministry - here to serve you during this difficult time. Stephen Ministers are lay people trained in Christian Care-giving. They are available to any person experiencing a wide range of needs or crises. They offer encouragement and support through times of both joy and concern. It's a one-on-one listening and praying time. Please email: Pastor Cindy HERE
I Need Assistance
Knox has a committed group of volunteers and staff that want to provide whatever assistance is needed. Email our team at .
I Can Help - Ways to help others

Cards of encouragement or thank you notes can be dropped off at Knox and put in the card box at the front doors. Our Deacons will take care of postage and mailing them.
Or if you want to mail a card on your own; staff from Edward Hospital has told us that the simple act of receiving a thank you note has meant a lot to the doctors, nurses and techs that are on the front lines. If you would like to write a note please send it to:
Edward Hospital /801 So. Washington Street / Naperville, IL 60540
In the bottom left corner write - Thank you Card for Hospital Staff

Making Masks
If you like to sew, Knox has put out a call for people with this talent, time and desire to sew cloth face masks and donate them to Knox. There are members who have a need now for this and we are also getting prepared for the day when we can gather again to worship.
Debbie Cloke is the point person for this and she can answer questions about how to make them or help troubleshoot.
Link to the CDC guidelines to make a cloth face mask HERE
Community Partners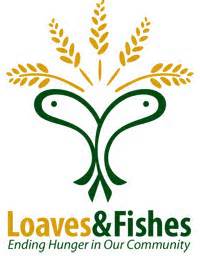 Loaves & Fishes relies on local grocery partners for its food rescue program. Due to the increased demand on grocery stores and processing changes, Loaves & Fishes is experiencing a significant reduction in this food supply. Additionally, we are unable to accept physical food donations now as they require many people to process which we cannot safely do in accordance with the CDC guidelines. How you can help:
Virtual Food Drive: It allows you to purchase the most needed items directly through our website. It takes 60 seconds and can be done from the comfort and safety of your home. Donate to the Virtual Food Drive
Gift Cards for Good: For $90 you can purchase $100 gift cards for Hugo's Frog Bar and/or Meson Sabika. Proceeds support Loaves & Fishes and the restaurants. We will mail the gift cards to you. Purchase Gift Cards For Good
Donations: Donations can be made online or mailed to 1871 High Grove Lane, Naperville, IL 60540. Donate Today!
Together, we are providing vital food to families who most need help. They thank you, and so do we! -Mike Havala, CEO of Loaves & Fishes Community Services.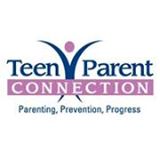 Teen Parent Connect - Website link HERE
You have the opportunity to invest in a young family's success today. Every gift, large or small, makes a powerful difference in the life of a teen parent and their child!
Aurora Food Pantry - website link HERE
We frequently ask for your support to help us fulfill our mission and now we need your help more than ever. We need to collect enough grocery boxes to feed 5,000 people next week! We are pleading for the community to assemble boxes with the following items. Even if you can only fill one box, you are helping! Without your support, we won't be able to meet the need at 100%
You may drop off boxes at 1110 Jericho Road but check schedule online for dates and times. If you have 10 or more boxes, we can coordinate a volunteer to pick-up, please email Gail at to schedule pick-up.
Resources
Families Needing help - how to talk to your children
From The Board of Pensions of the Presbyterian Church USA
How to reassure children and reduce anxiety link HERE
From SamaraCare
A video from SamaraCare by Dr. Char and Dr. Lauren for suggestions on Coping With COVID-19 for Parents and Children